ALUMINUM PIPING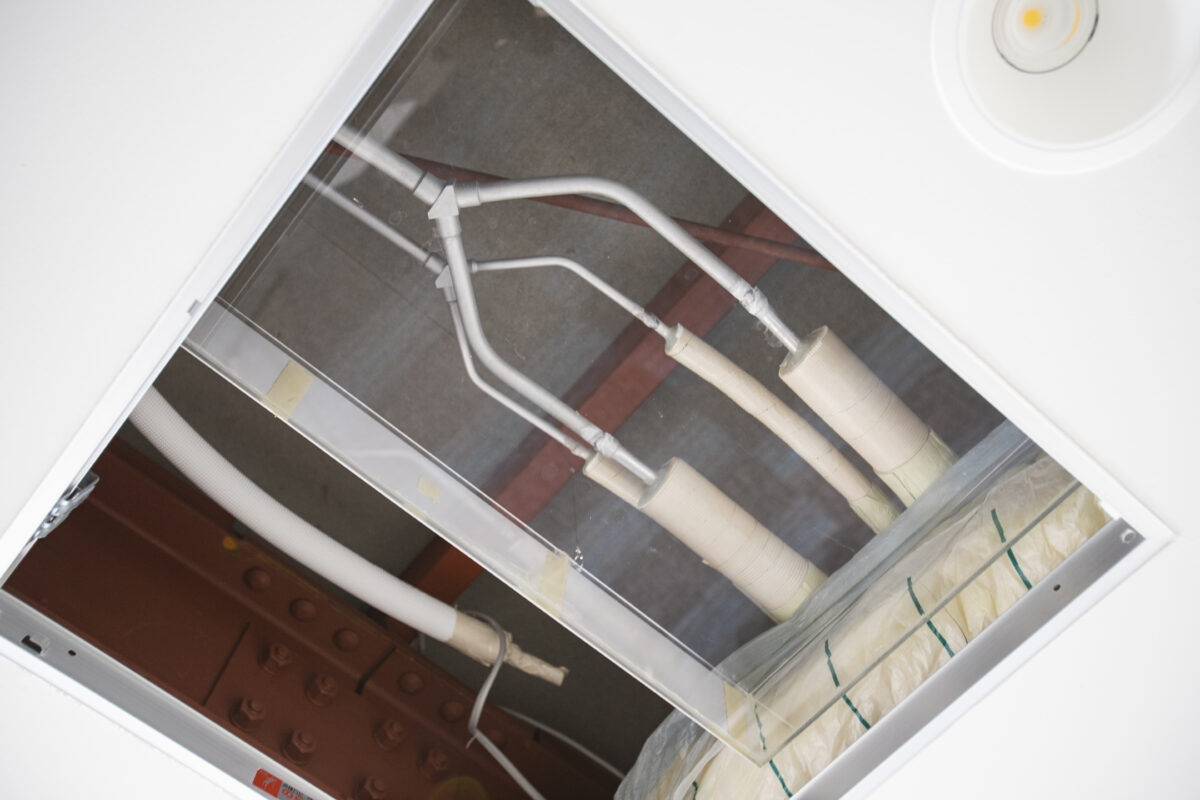 Aluminum piping is recommended for those interested in achieving minimal construction along with labor savings, reducing environmental burdens, and realizing cost savings in their air-conditioning construction. KANKI leads the industry in aluminum piping, and maintains consideration for individuals and the environment.
Copper has been the conventional choice for refrigerant piping. However, there are worries that copper resources will be depleted as it is said that only a 30-year supply remains. In contrast, the potential aluminum supply reportedly exceeds 130 years, generating increasing interest in this material as a replacement for copper.
Furthermore, replacing copper piping with aluminum in refrigerant work provides these additional benefits:
30% CO2 reduction
20% reduction in construction labor
10% reduction in construction materials
2/3 cost reduction
2/3 weight reduction
easy recycling
Aluminum piping in refrigeration work therefore affords advantages in the three areas of cost, construction, and the environment.
Use of aluminum piping is not only easy on people, the environment, and the construction process, it appeals greatly to clients. At present, not many companies that deal in air-conditioning construction use aluminum piping. Companies wishing to draw a distinction between themselves and others in air conditioning construction are encouraged to contact KANKI.
(Japanese text only.) 「科学研究費助成事業データベース」P.4 表1 可採年数 Latency 限界可採年数の比較