SOLAR PANELS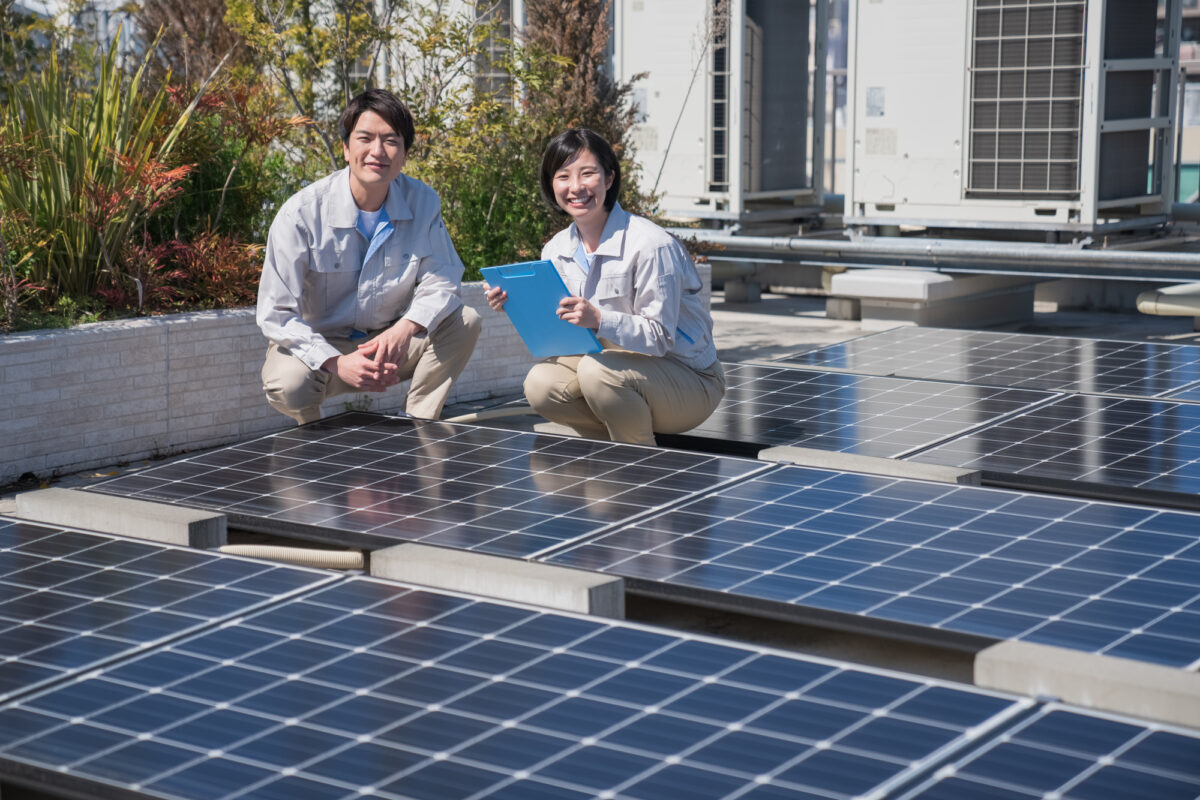 Solar panels are increasingly being installed not only in commercial and corporate establishments, but also in residences. They have come under the spotlight as they convert perpetual light energy into electrical energy through clean power generation systems which emit no CO2.
Solar panels are formed by connecting small solar cells arranged into plate-like "modules" which are installed and wired into multiple "arrays." When light hits the solar panel, the electrons in the semiconductors forming the solar cells are transferred, creating the phenomenon known as a "photovoltaic effect," and thereby generating power.
Solar panel power generation varies greatly depending on the performance of the installed modules and the materials comprising the solar panels. Moreover, solar panels do not function on their own, but require additional equipment such as power conditioners and splitters. As initial costs can run high, consulting with reliable expert professionals is key.
KANKI's proposals and installation services answer myriad needs, such as power cost-cutting, "local power production for local consumption" to achieve a lower environmental burden, and the assurance of income from electric power sales. Please feel free to consult us about your concerns, whether they involve solar power installation costs, financial merits, or other issues.