UNIT CONSTRUCTION METHOD AND GIRDER CONSTRUCTION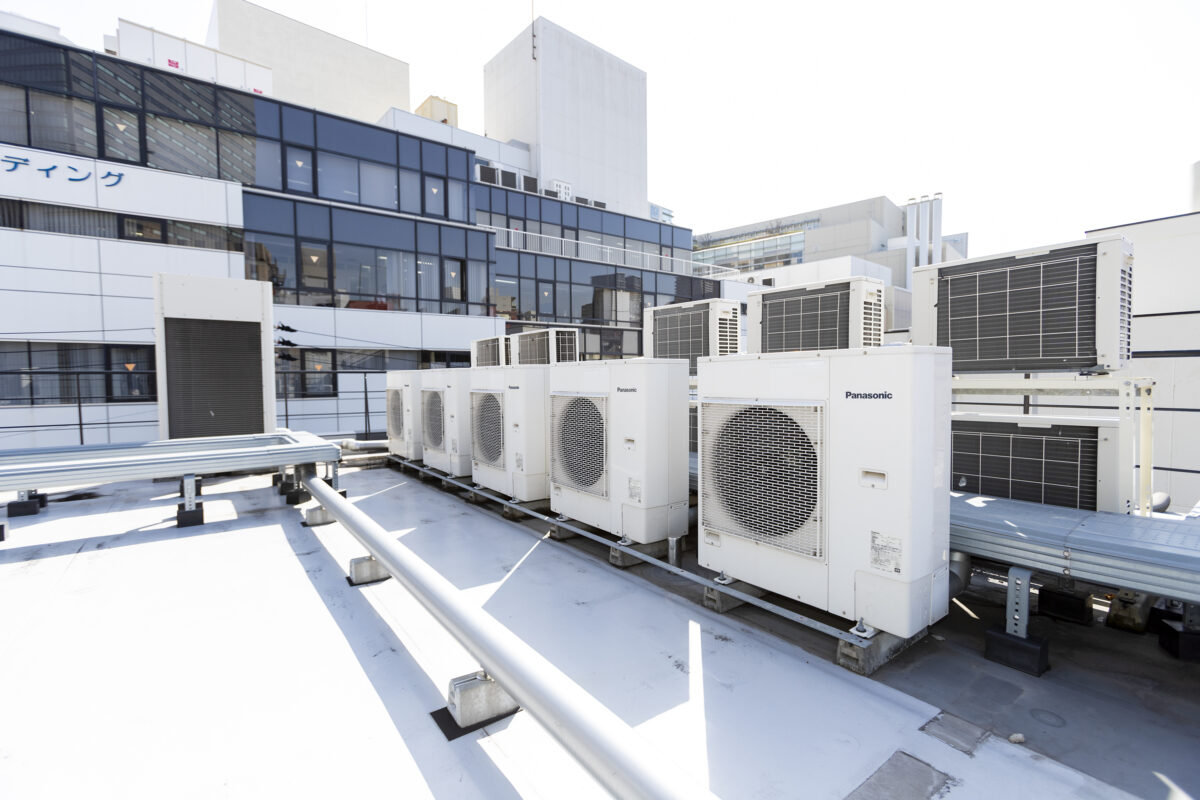 Do you have issues with reducing construction and/or labor in air conditioning work? Air conditioning installation involves multiple considerations, including limited construction periods, material delivery, accident risk, the environmental burden and reductions in packaging materials. Should you be concerned with even one of these issues, feel free to contact KANKI, as we have expertise in both the unit construction method and girder construction.
The unit construction method involves completing work such as piping at a factory or other off-site location and assembling it as a unit. Delivering machines and facilities to the worksite in a single unit sidesteps on-site assembly and reduces time, accident risk, and on-site packaging materials, thereby reducing construction, labor, and inconvenience.
KANKI also accepts requests for girder support in air-conditioning construction. To avoid destruction in the event of a disaster, girders supporting heavy items must be constructed to reach the same level of design and implementation as the building they are serving. KANKI's extensive work in air conditioning facilitates construction of girders promoting safe, risk-free construction while keeping the environment in consideration.
KANKI carefully listens to the needs of individuals planning new construction or renovation before suggesting an optimal construction plan. We invite contact from those seeking a shortened construction period, heightened construction quality, or greater operational efficiency.