REFRIGERANT CONSTRUCTION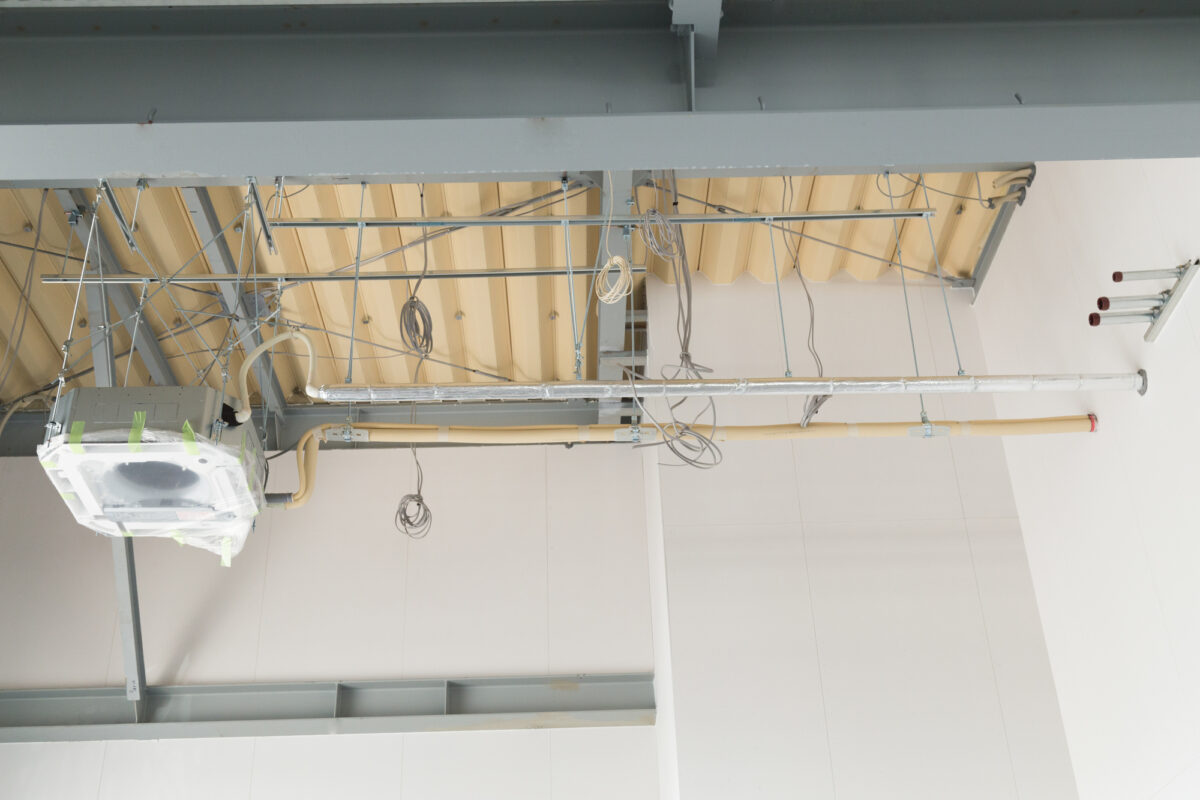 Refrigerant construction plays an essential role in enabling air conditioning to function. Any defect in the refrigerant piping would not only cause lower air conditioning performance, it would also introduce the risk of CFC gas leakage. KANKI welcomes inquiries from those seeking high-quality, safe, secure, and efficient refrigerant construction.
Refrigerants, which release and capture heat from the air, circulate within the piping connecting the indoor/outdoor air-conditioning units. Freon gas, also known as CFC gas, is generally used as a refrigerant.
Recognized as a greenhouse and ozone-depleting gas, Freon gas must be handled strictly. It is therefore extremely wise to select a highly skilled and reliable contractor for refrigerant construction.
Three key principles underscore refrigerant piping construction work; it must be airtight, clean, and dry. Stated in the reverse, fulfillment of these three basic requirements through high-quality refrigerant construction helps ensure efficient heating and cooling as well as environmental protection.
KANKI collaborates with subcontractors providing quality, safety, and technology, and handles work at large construction sites. We welcome inquiries from those seeking safe refrigerant construction.